Nero Multimedia Suite 10
- DOWNLOAD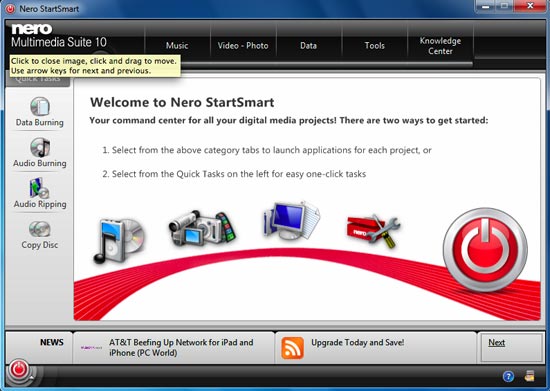 Este o suita de programe foarte performante care ajuta la personalizarea CD-urilor si a DVD-urilor.
O Sub-aplicatie a suitei Nero este Nero Burning ROM - cu aceasta aplicatie puteti scrie CD-uri si DVD-uri cu modul si viteza dorita.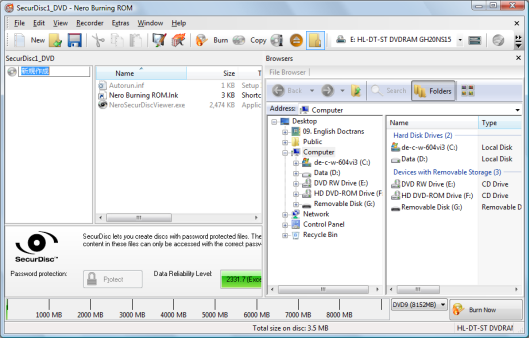 Nero Multimedia Suite 10 contine o noua aplicatie numita Nero Vision Xtra cu care puteti edita la nivel profesional filme si poze (media).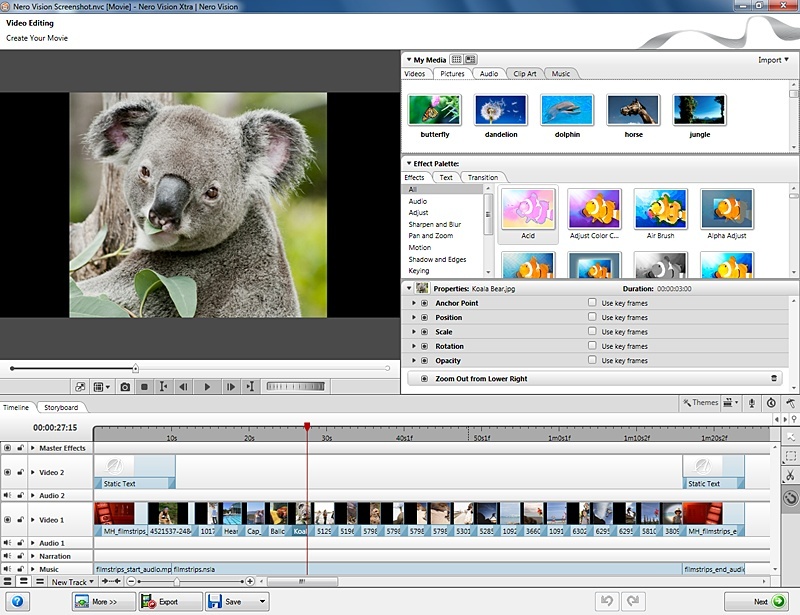 Cerinte minime de sistem:
* Windows® XP SP3 (32bit), Windows Vista® SP1 (32 and 64bit), Windows® 7 Home Premium, Professional or Ultimate (32 and 64bit)
* 2 GHz AMD or Intel® processor
* 512 MB RAM (1 GB RAM for Windows Vista® or Windows® 7)
* ­5 GB hard drive space for a typical installation of all components (including templates, content and temporary disk space)
* DirectX® 9.0 compliant graphics card with 3D acceleration, 16-bit color, and a minimum of 128 MB video memory is required (32-bit, true color, 256 MB dedicated video RAM, and support for Shader Model 3.0 is recommended)
* ­DVD disc drive for installation and playback
* CD, DVD, or Blu-ray Disc recordable or rewritable drive for burning and video authoring
* DirectX® 9.0c revision 30 (August 2006)
* Windows Media® Player 9
* Third party components such as Microsoft Windows® Installer 4.5, Microsoft .NET® 3.5 SP1 and Microsoft Silverlight™ 3 are shipped with the product or automated download if not included in the package
* For some services an Internet connection is required (DSL-1000 and higher recommended). Internet connection charges are the user's responsibility.


Last edited by ~EarthShaker~ on Sun Aug 29, 2010 12:35 pm; edited 5 times in total
ce tare e programu, mai ales partea cu editarea filmelor si a pozelor, merita sa mi-l descarc!!!!!
nagy1992 wrote:ce tare e programu, mai ales partea cu editarea filmelor si a pozelor, merita sa mi-l descarc!!!!!
este bun dar ptr a scrie discuri e bun si NERO 6

Pot sa te contrazic, pentru ca un program mai vechi nu are cum sa fie mai bun ca unul nou .
---
Permissions in this forum:
You
cannot
reply to topics in this forum